Facebook Connectivity (NDA)
Internship Learnings and Reflection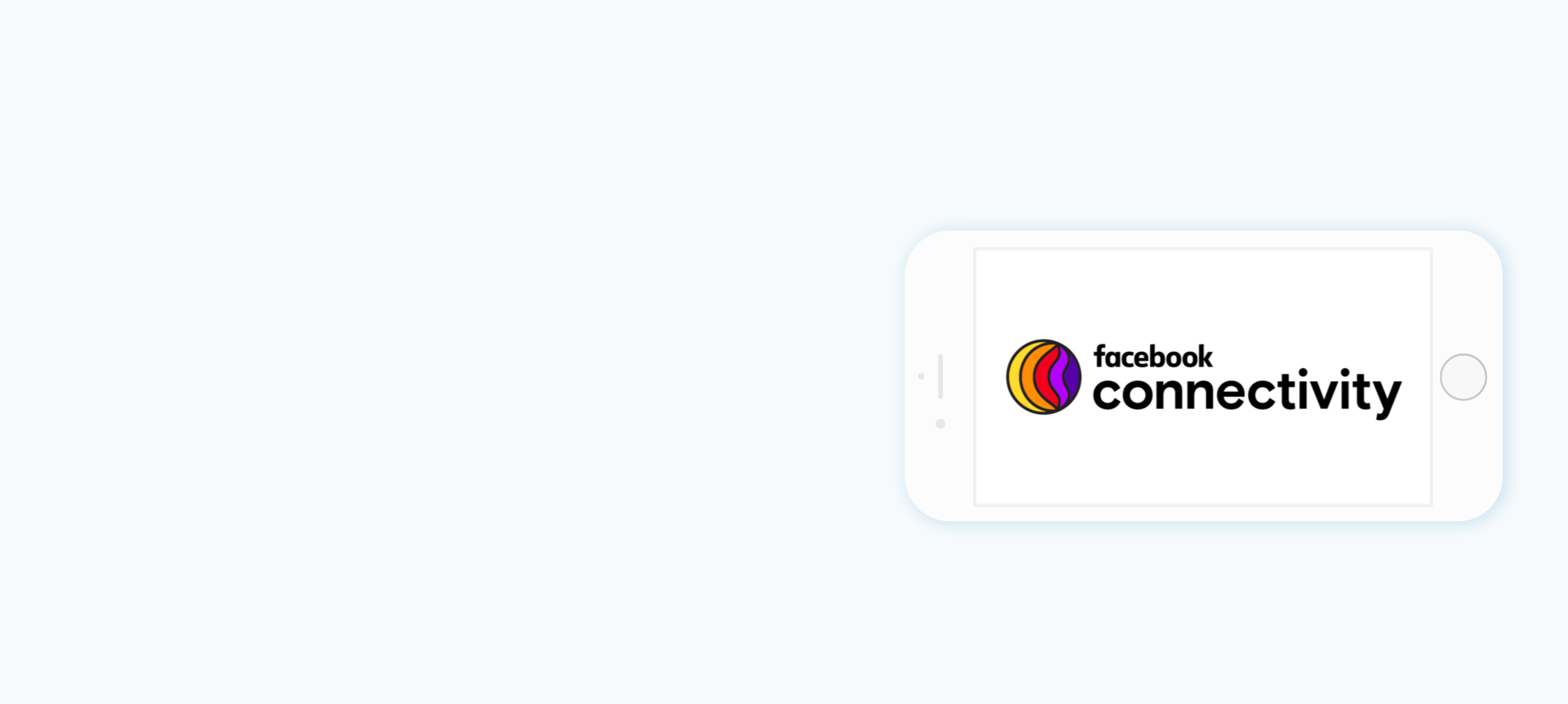 Type
Internship / Work
Reflection
My Role
Product Design Contractor
What I Did
Comparative Analysis
Product Design
---
Got no time to read?

An infographics of my journey at Facebook
Overview
In summer 2018, I worked as a Product Design Contractor at Facebook Connectivity (FBC), previously known as internet.org, a program aiming to bring affordable Internet access to the world -- emerging markets, to be more specific. Throughout the 3-month period, I have worked on 3 projects under Express Wi-Fi and one experiemental service from both UX research and product design perspectives.
As the only designer -- My First 2 Weeks
At the time I started, I was the only designer on the FBC marketing team. In the meanwhile, as a junior designer, I was eager to convince people of my capabilities and let them know more about my expertise through my design work. However, due to a delay in my start date, all of my managers were on a business trip to Tele Aviv, Israel in my first 2 weeks, making communications extremely difficult. Aside from the design exercise assigned by my manager, knowing no one in the office, I spent most of my time diving into product groups within the internal system to get to know more about the product goal and previous research findings.
Lesson 1
Know what not to do
The design exercise I was assigned is to "design the logo for Express Wi-Fi". As I was reaching out to branding team about the design guidelines, I was informed that I cannot design the logo for Express Wi-Fi as the product already has one. Then I double-checked again with my direct manager. It turned out that the our team needs a logo. Hence, I referred to some of the swag designs our team had and created 5 to 10 designs. Nonetheless, my manager was satisfied with none of them. As it turned out, the goal of the logo was to "remind engineers of the marketing team when they are not sure about what the users need" -- At the time I clarified the needs and requirements of the design, it was already the third week since I started. Worse yet, none of my design could be used. Thus, I had learned that asking a lot of questions to clarify the design needs and goals is very important before jumping into the design process. By not wasting time on iterations, having a clearer picture of the design goal and knowing what to and what not to do helps designers at Facebook leverage their workload on various products an individual designer works on.
Lesson 2
Set Expectations
In the middle of my internship, I was introduced to an experimental product that Facebook Connectivity Lab was working on as the sole designer. In this project, I was able to utilize my understanding of economics, marketing and UX design to redesign an Android application that would later be piloted in emerging markets. I was thrilled at the team's trust in me and the impact of my summer project would have. Since the project was on a tight schedule, I tried to create as many screens as possible every day. Nonetheless, I was bombarded and occupied with meetings 70% of my work time and each time after a meeting, there would be additional features added on my to-do list. While I was not able to finish everything before the meeting, I was afraid of calling off meetings or letting the PM I worked with know my current progress, which led the PM in doubt of my ability. After talking to my manager, I realized that setting expectations before going into any meeting help put people on the same page and showing current process before the meetings would also help me collect feedback and be more prepared for the questions that my stakeholders have.
Reflection
I'm glad that my first paid industry design job started at a big oraganization like Facebook with established desgin system that helps me thrive even as a junior designer. In addition, getting to work on a marketing team makes the experience more fruitful as I get to develop deeper understanding of how non-product teams think of products and the struggles between product and non-product teams. Even so, I'm more determined to become a UX designer in a large tech firm as I do enjoy the impact my design would have and the career advancement I can develop with the enormous amount of resources the company provide and the lessons people I work with teach me.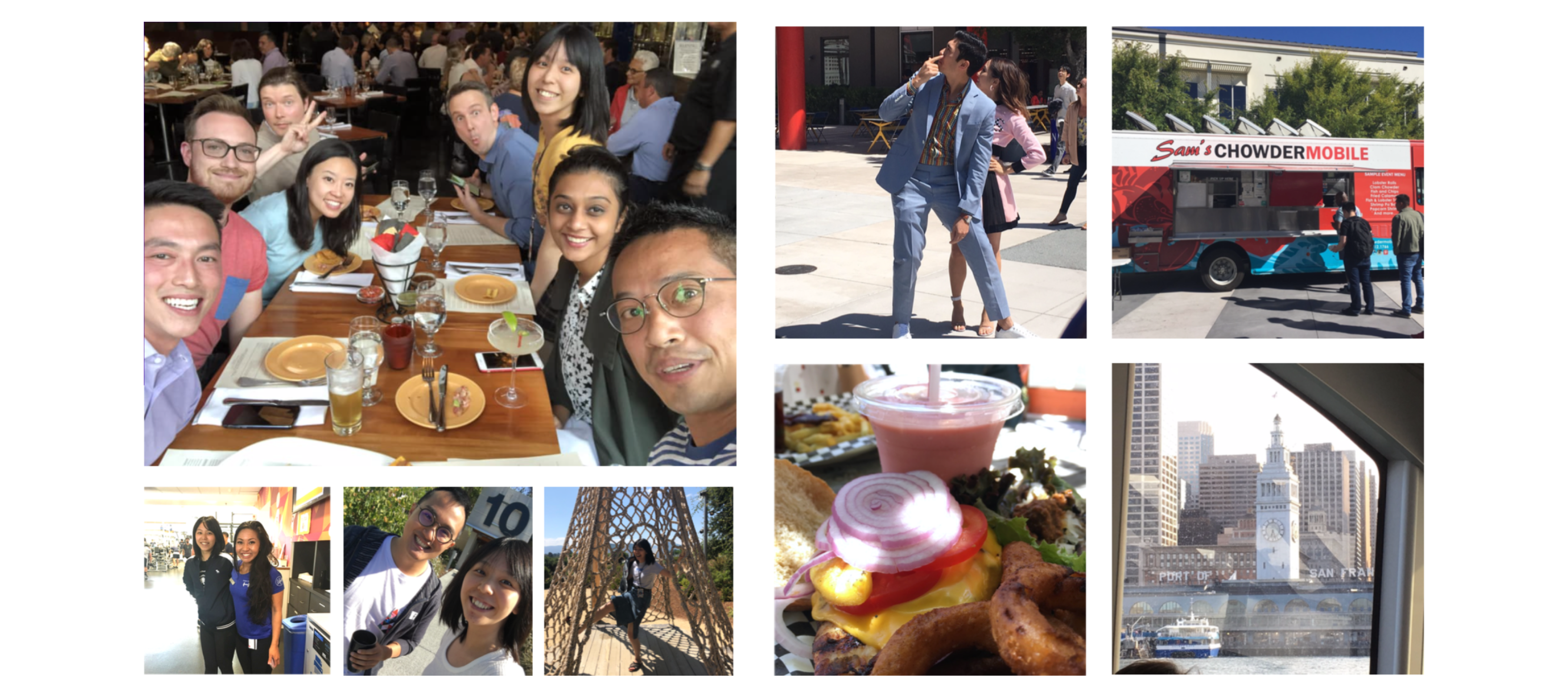 Amazing Team & Summer at Facebook